The Keychron K3 is an ultra-slim, 75% wireless mechanical keyboard with hot-swappable optical switches for easier typing in that Magic Keyboard style with the clicky feel - all in one clean, minimalist design. The K3 keyboard works with macOS, iOS, Windows, and Android.
The redesigned low-profile switch is 40% slimmer than conventional switches. Together with the streamlined aluminum body makes the K3 one of the thinnest and lightweight wireless mechanical keyboards in the world.
Customer Reviews
03/10/2023
Aaron O.

Singapore
Good size and useful keys
This is the smallest keyboard I can accept because I need the Home, End PgUp, PgDown keys, which some small laptops nowadays don't have anymore (without pressing the Function key). If you want a low-profile mechanical keyboard, you basically only have a couple of brands to choose from. The K3 has many versions, make sure you get the one you want! I love that this keyboard has many hidden features - like a battery indicator, and you can lock the backlight key! It's weird they don't publish the features they added.
07/03/2022
Mellavin

United States
Item does not work
The keyboard did not work for me since day one. I am too busy to return it unfortunately. So, I can't say anything about the keyboard except that I had an extremely disappointing experience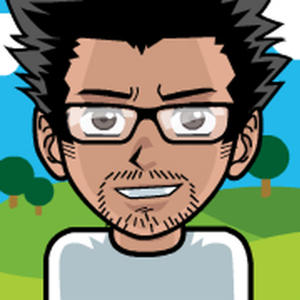 TJ
05/05/2022
Tejas J.

India
Good keyboard, bad battery and bluetooth re-connection takes long
Pretty good and sturdy keyboard. Functions well. Keys are great too. Form factor is small and something that I like. Overall it looks and feels premium. However, battery drains in 3 days which is a bummer. Also when disconnected from Bluetooth, the keyboard takes quite a while to reconnect (5-6s) which becomes annoying quickly. There is also no way to configure the keyboard on software side, so you're left with the same keymap as shipped.
10/14/2021
ET2398

Singapore
Perfect Work Board
For anyone coming from a MacBook keyboard or a membrane, this is the perfect keyboard for you. There is an amazing tactile response which gives you that satisfying keyboard feel while also maintaining thinness. This allows you to churn out ridiculous amounts of text without your fingers feeling a bit tired. The optical switches do feel a bit mushy, so I recommend lubing your switches to resolve that issue. The response time is ridiculously fast, so lag is almost unheard of. There is a quite satisfying sound made, too; not "Thocks" but something different. The size and thinness is also unheard of in the keyboard industry, so taking this keyboard around is a very easy job.